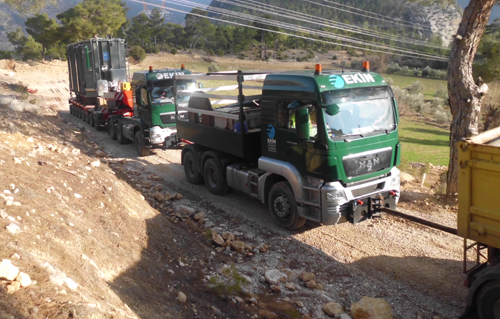 From beginning to end, step by step, we sucessfully carry out sensitive loads and especially transformers which require attention and expertise.
After making the necessary route survey and path analysis, we make ensure the cargo's delivery, by taking the gravel roads with high-sloping bend, miles long ups and downs, leading to the hydraulic power plants.
Up to 300 tons, we insure the implementaion on socle of oversized and abnormal materials (turbine, transformer, generator, press, etc..), on the factory or on the construction site, by using special
lifting-shifting apparatus.