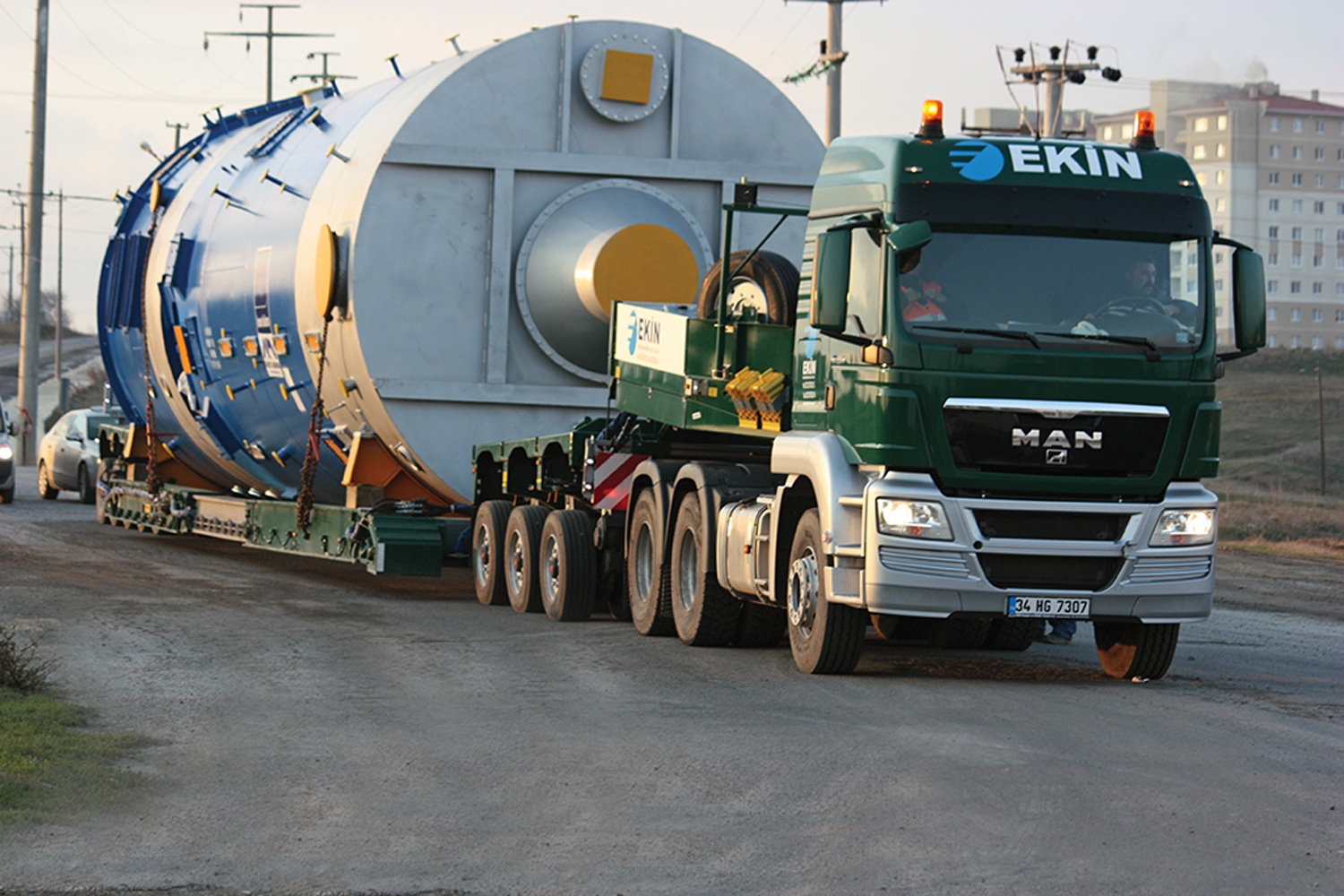 EKIN is a transportation company specialized in all type of out of gauge and heavy transportation deliveries with 35 years of knowledge and experience. Operations involving heavy lift services and out-of-gauge shipments need to be handled with top-level methods, coherence and experience. Our oversized and heavy lift cargoes transportation do not know the problem of tunnel and bridges dimensions, by ensuring road survey other possibilities and alternatives are provided. Wide, long and high, all king of heavy cargoes will be delivered safely with special permits and innovative services.
We provide the transportation of oversized materials and machineries by using special equipments, to the plants and constructions sites. We perform the transport of heavy pieces up to 700 tons such as reactors, transformers, generators, turbines, convectors, construction machines, cranes and boilers.
Our qualied team made up of cargo and out-of-gauge securing team and operators has conveyed projects and unconventional shipments as boats, yatches, energy units, long parts, wind turbines, renery components, energy and petrol plant parts, marine and industrial equipments, transformers and generators.
Our heavy lift operations are focused on:
Industry and Industrial machinery
Construction Industry and Civil engineering
Steel products
Oil Field Equipments
Wind energy / Wind Turbine Parts
Power Plant Equipments / Hydropower
Sailing / Yachting
eronautical / Aviation
Railways